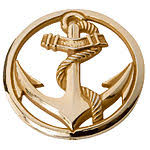 Objectives to ensure fish sustainability and objectives in fishing sector:
Hand advice / mentor those who request, regarding compliance of entities (director duties) in Department Agriculture Forest and Fisheries – DAFF – policies. Which should ensure Fish Right can be re-issued.
Advice and mentor fisherman in aspects they struggle. Legal, finance through networking.
Assist that Right Holders are not been misused by professional parties.
Offering guidance and advice with Fishing Right Application Process (FRAP) application for individuals and entities.
Ensuring the Right Holders who is allocated a right, adhere to policies as set out by DAFF, and the information completed / attached in FRAP application.
Assist with permits for Right Holders.
Assist to be prevent poaching.
Assist small scale fishers.
Assist right holders – entities and individuals.
Assist with transformation in fish sector (promotion of youth, disabled and female).
Assist with skills training and disaster management in fish sector.
Assist to develop programs, projects to sustain fish sector.
Assist with learnership, developments and skills transfer through AGRISETA – 13000 by making use of professionals.
Assist to secure food security in fish sector.
Assisted Kleinmond community with plans for a fish processing plant.
To ensure sustainability in fish sector.
To ensure sustainability in fish farms.
To assist with fish farms.
To ensure job creation in fish sector.
To assist with black enterprise / black ownership / black individual  development.
Empower people to become educated with marine laws.
Empower people to become self-sustainable and in such increase black management in any sector especially the fish sector.
Ensure studies for those individuals who wish to empower themselves and assist with bursaries.
Ensure fishermen / fisher women receives market and best prices available from buyers.